WHY FIRE PROTECTION ?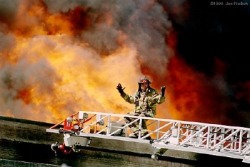 Do Not Put Off These Important Services
Scheduled testing and inspections for your Fire Protection Systems are required and can prevent catastrophic fires with early warning detection and automatic fire suppression systems that are properly installed and maintained.
Click Here for More Information about Our Services

---
Davids Enterprises LLC is a Fire Protection Consultant Company with over 30 Years Experience. We offer Fire Protection Code Consultation, Project Management and Contract Technical Services. Our Senior Engineering Technical Staff offers NICET certifications in Fire Alarm Systems, Special Hazards Systems and Automatic Sprinkler Layout.
Click Here for More Information about Our Team

We have engineered, installed and serviced the following equipment. Fire Alarm, Access Control, Public Address, Intercom, Nurse Call, Time Control, Media Retrieval, Audio and Video Recording, Time Recording/Payroll Systems, Parking Control/Gate Systems and Commercial Production Equipment.
We have commissioned Fire and Gas detection systems for off shore platforms in Mexico.
We have engineered and commissioned fire alarm and fire suppression systems for many fossil fuel power plants in the USA, South America, the Republic of Dominica, Bruni and Africa